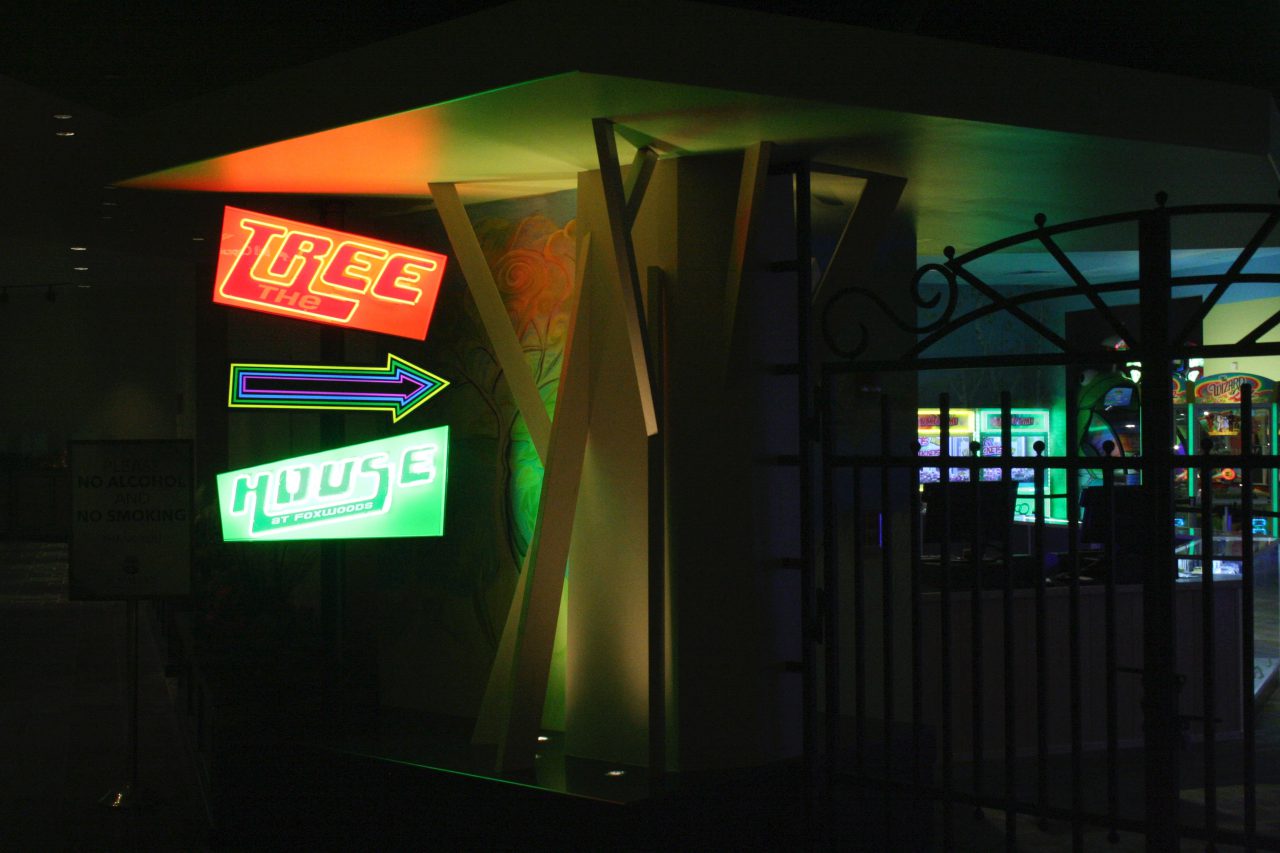 Treehouse Arcade at Foxwoods
We made these cabinets for the Tree House Arcade for Foxwoods casino that houses neon and LEDs. The neon is overlaid on vinyl, applied to a substrate, while the arrow has strategically placed vinyl on substrate with inner LEDS to illuminate the color from within.
We couldn't be happier with the results!
Date
April 16, 2018 6:57 pm
Author