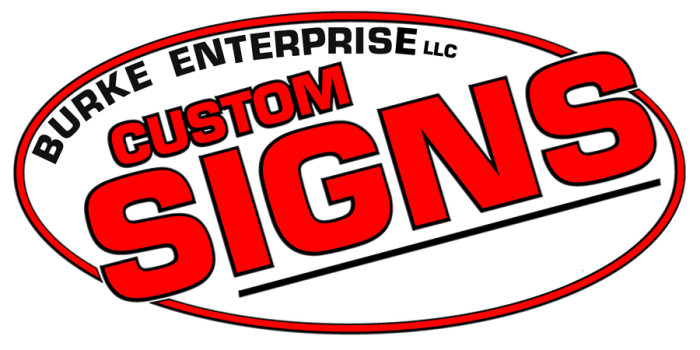 Signs
Burke Enterprise can help you, from start to finish, with your custom sign project. Not sure how you want your sign to look? Our professional design team will guide you through the process. We handle all the necessities for your signage including design, manufacturing, installation, service repairs, and removal.
Theming
Need your business to stand out from the rest? Burke Enterprise, LLC offers a full range of custom theming options. Let our talented design staff help your idea come to fruition and our experienced installation staff will handle the rest.
Fixtures
Custom light fixtures set the mood of your business and create a memorable experience for your customers. Whether you prefer neon, incandescent, fluorescent or LED lighting; metal, glass, wood or acrylic materials, we will design and build a unique product to complete the image of your business.
LED's
Light Emitting Diodes (L.E.D.'s) are the latest innovation in sign lighting. We at Burke Enterprise, LLC offer L.E.D. lit channel letters as well as other L.E.D. lighting options. We bring together state of the art sign manufacturing and years of experience to provide you with the highest quality piece of work.

Custom Theming and Paint
Want your business to have a genuine look? Burke Enterprise, LLC offers a fullrange of custom theming options. We have done a large variety of work for several restaurants and businesses. Our talented design and installation staff will help your business stand out from the rest.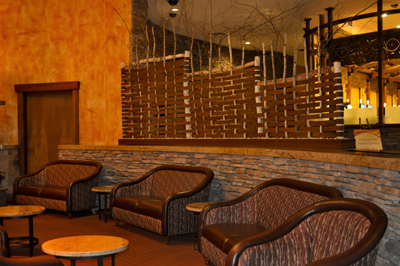 Murals
Whether you like printed wallpaper or a hand-painted mural, our team of artists can meet your needs. From start to finish, we have the experience to get your mural finished  properly to your liking.

Custom Structures
Our design and fabrication team will work with you and your designer to engineer al of your needs for your store or restaurant. Already have an idea?  Talk to us! We can help bring your dreams to life.